XPIX

AI decision-making: Beyond the hype
Computer vision allows machines to identify people, places, and things in images with accuracy at or above human levels with much greater speed and efficiency.

XPIX

Build vision AI solutions
that help your business
see more, know more,
and solve more.
Smart optical solutions for your demanding tasks in manufacturing processes
Our Machine Vision experts develop, build, and support machines and systems for optical inspection and process control in close cooperation with our nine locations worldwide. Our scalable, adaptive solutions have a high degree of standardization. They can therefore be used in the laboratory, in small series and single part production as well as in production lines with short cycle times. This allows us to get the most use out of each application with the minimum investment needed. A close and trusting partnership with our customers is a matter of course for us.
Innovative Imaging Solutions
Artificial Intelligence integrated
Seamless Integration in Machinery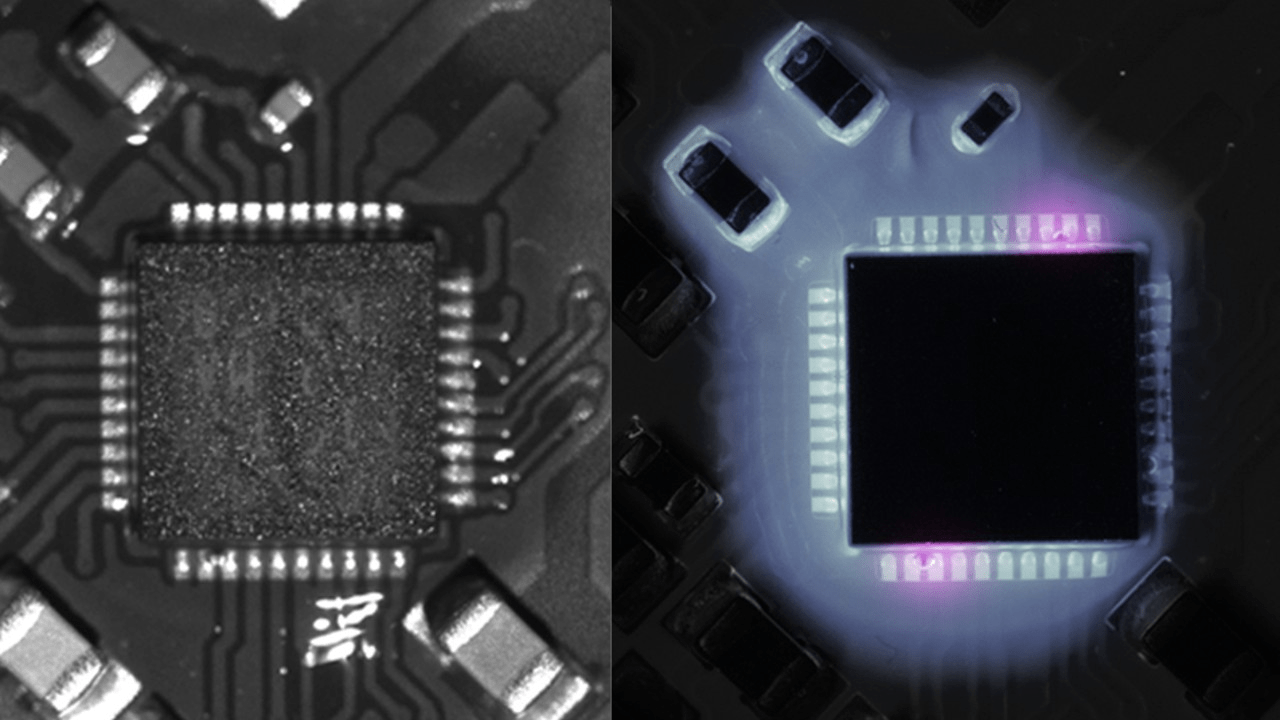 We make the invisible visible
Specialized imaging enables you to optimally record defined product features for every application. In our laboratories we carry out feasibility studies and process development for you, thus ensuring your success at an early stage.
Our innovations create new opportunities
With our innovative modular system of powerful imaging processes and robust algorithms as well as the user-friendly software platforms, we can reliably solve your demanding tasks.
We complement classic image processing methods with artificial intelligence algorithms.
The in-house developed AI Suite enables the expert to incorporate process knowledge into the test system without programming and offers the user a high level of transparency in the test decision.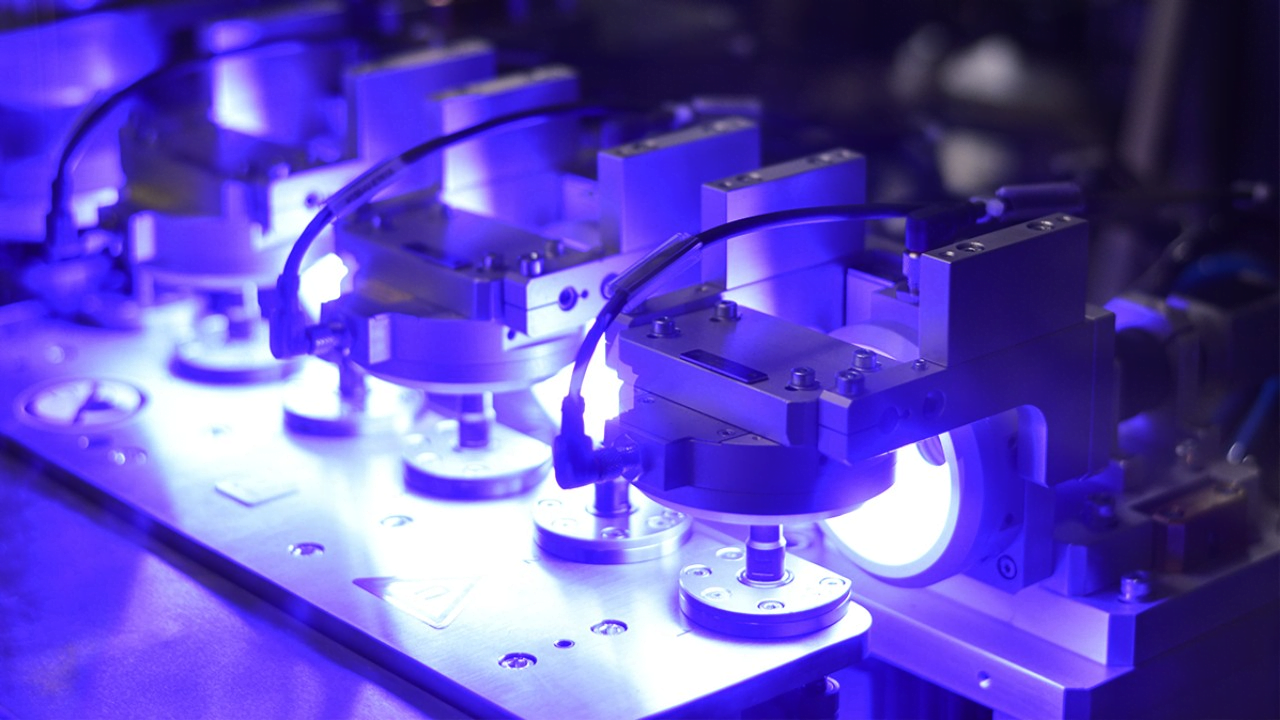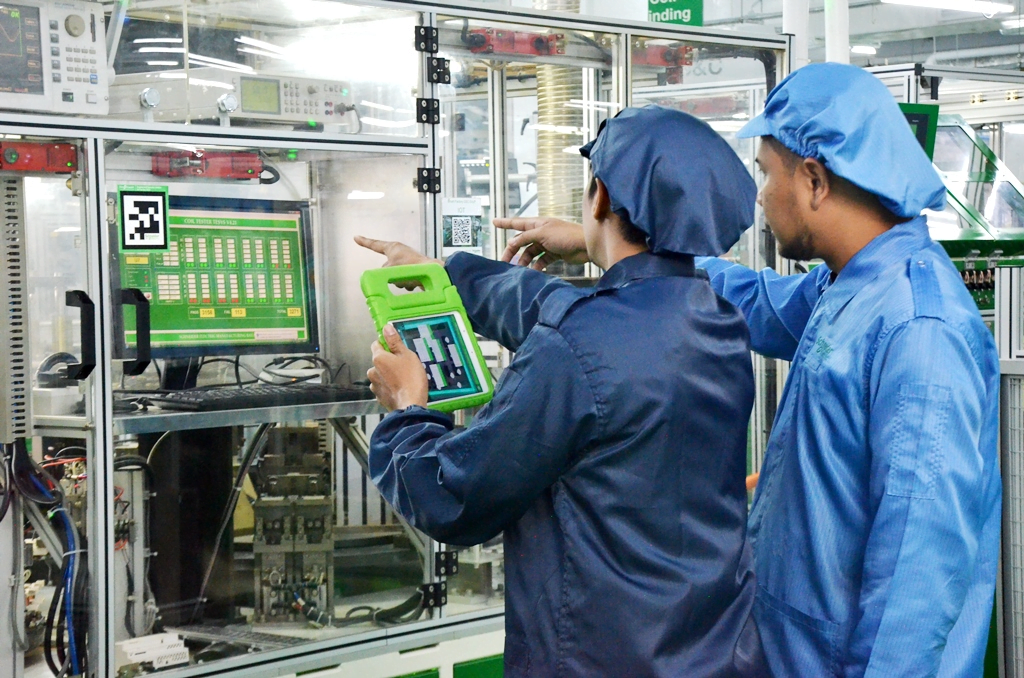 Interdisciplinary engineering is our daily work
Thanks to working closely with our mechanical engineers, we can always implement solutions with high synergy through the interaction of testing technology and parts handling.
We stand for quality, transparency and reliability!
With the implementation of objective proof of ability and acceptance of our solutions according to recognized quality guidelines, we promise that you can operate our technologies in your company with confidence and deliver top quality.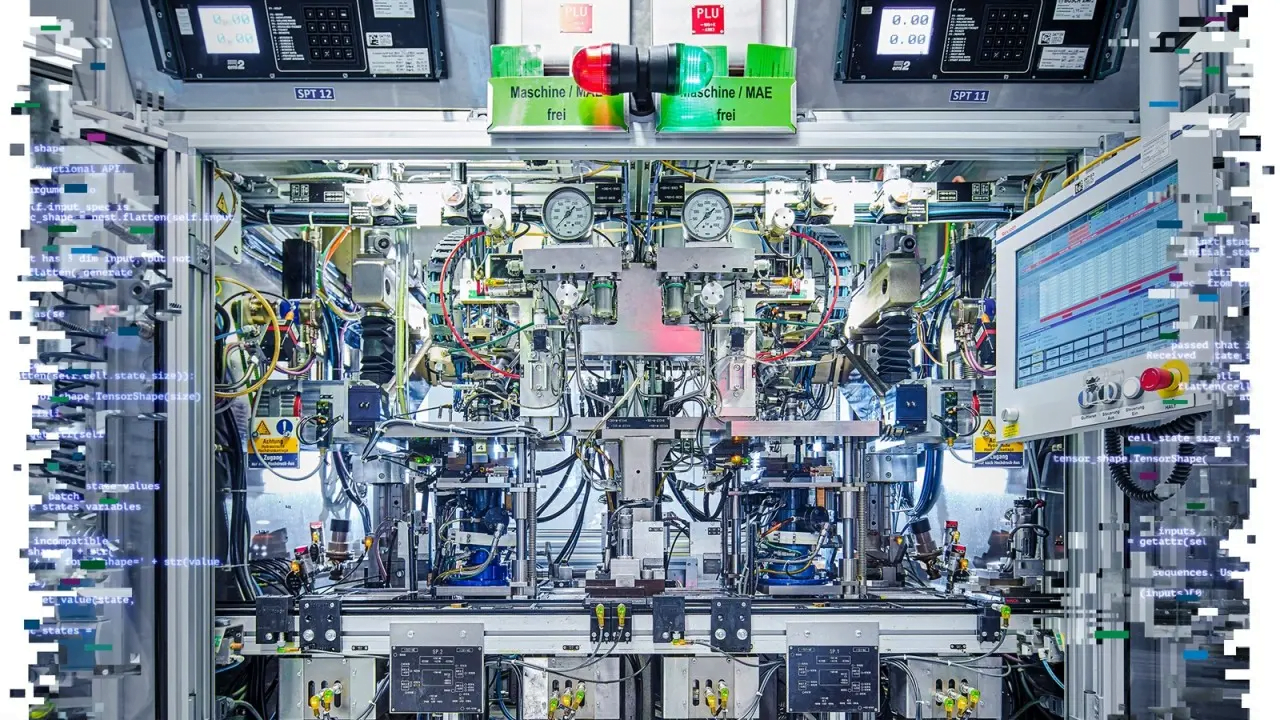 Small clamps and air pressure are employed to measure the shape and diameter of a tiny bolt in order to optimally align the other components to it. The accuracy is in the micrometer range – deviations are many times thinner than a human hair. It's xPix job to evaluate the data and spot if there are any anomalies.

Cameras take a close look at production parts — for example, whether a spring has been wound exactly. This visual inspection also provides xPix with valuable data.

The tiniest deviation can determine whether or not the finished product works. For this reason, highly sensitive sensors check the diameters of the smallest boreholes. If anything gets out of line, xPix reports it directly to my Production team.
Our Products & Solutions
Our solutions and services are precisely tailored to your requirements. We have made it our business to support our customers with competitive tailor-made concepts. In doing so, we work closely with the Research and Advance Development departments to ensure the continuous development of production technology.
Advice & Feasibility Studies
We would be happy to advise you on the definition of suitable test criteria and test concepts. With feasibility studies, we secure the later project success for you at an early stage.
Machines & Systems
We offer you an optimal system of imaging, process control and algorithms for the inspection task and support you with the integration into your machine. In addition, if required, we can develop precise parts handling through to complete machines.
Service & Training
Through the targeted training of your employees, we enable you to optimally operate our solutions. Our HelpDesk is at your side. We adapt the machine vision systems and solutions to the needs of your production by optimizing and expanding them.
GET IN TOUCH
QREATIQ DIGITAL LLC
---
#14-01/02, 31B Exeter Road, Comcentre Tower
One Raffles Quay (ORQ). Central Business District (CBD)
Singapore 239732
E:[email protected]
P:+65 6848 4488
F:+65 6848 4466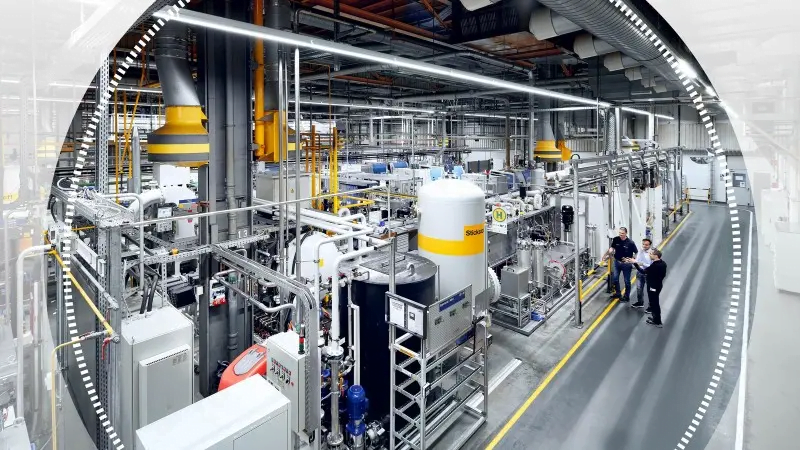 The in-house developed AI Suite enables the simple use and integration of AI solutions in image processing applications without any special prior knowledge in the field of artificial intelligence.
Innovations of the AI ​​community are tested and continuously integrated into the platform
Decisions of the AI ​​solutions are presented to the user in a transparent and visually understandable way
Labeling of the image data as well as training and verification of the AI ​​network are carried out separately from the inspection system in the office
The process knowledge of the experts flows into the test decision without programming
Cost and time reduction through machine learning of the features on classified images
Solving visual inspection tasks that could previously only be carried out manually
Simple use of AI through user-friendly operating concepts and without software development
Integrated in our image processing platforms